HISTORY
PORTOBELLO is an indie rock band from Lucerne (Switzerland) born of singer, guitarist and songwriter Markus Burri. With Roger Huerlimann (bass)and Christian Bucher (drums) an exciting sound-entity emerges, full of energetic, guitar-driven songs! In 2004 PORTOBELLO released their debut album "FACE THE MUSIC," which appeared through Helvetic Production and 11p.m. Records. The band was pleased with various outstanding reviews in magazines and newspapers. "FACE THE MUSIC" has also enjoyed airtime on different radio stations and the band played several shows in switzerland and some in germany.
Banana Pirates Records, a label from Mannheim (Germany) released then a compilation called "Audio Surf", on which Portobello with "SHE'S LIKE NIGHT" appeared as the only swiss band. They later played seven shows throughout Germany from Frankfurt to Berlin. In the meantime the band started recording their new album at the Metronom-Studio in Basel over the period of one and a half years with Philippe Laffer for "Taktvoll-Musik".
Just for the beginning of 2007, the band's second album "MY HEAD IS MY PILLOW IS MY HEAD" has been released with 11 great multi-faceted indie-rock-style songs. All songs carry the writing of Markus Burri… pure and honest PORTOBELLO – a tantalising, powerful, yet fragile sound collage with a hint of pop-appeal. The album is produced by Philippe Laffer and co-produced by Markus Burri. "MY HEAD IS MY PILLOW IS MY HEAD" comes with a peculiar cover-art in combination with the video "PLAYING DEAD" which is featured within the same location. With Condor Records, PORTOBELLO signed to a young and innovative label to release "MY HEAD IS MY PILLOW IS MY HEAD" in march 2007.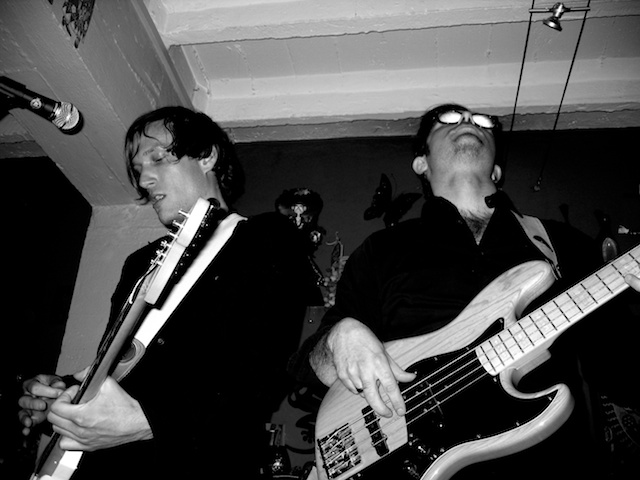 In addition, the first single "playing dead" from their new album was at the same time mx3-song of the week on DRS3 SOUNDS! and their videoclip is rotating since more then 1 year on SF1 roboclip and was in the rotation on differnet tv-stations in switzerland. "playing dead" and "lycopodium" had airtime on DRS3 and Couleur 3 and on different small indie stations. the band toured throughout switzerland and played several shows in renowned swiss clubs like schüür, abart, kofmehl, bad bonn, usine a gaz, albani, galvanik, grabenhalle and so on. 3 gigs in london (uk) followed. portobello played as support act for bands such as nada surf, sarah bettens (k's choice), sophia, matt costa, los banditos...